Dr Eric Van Orman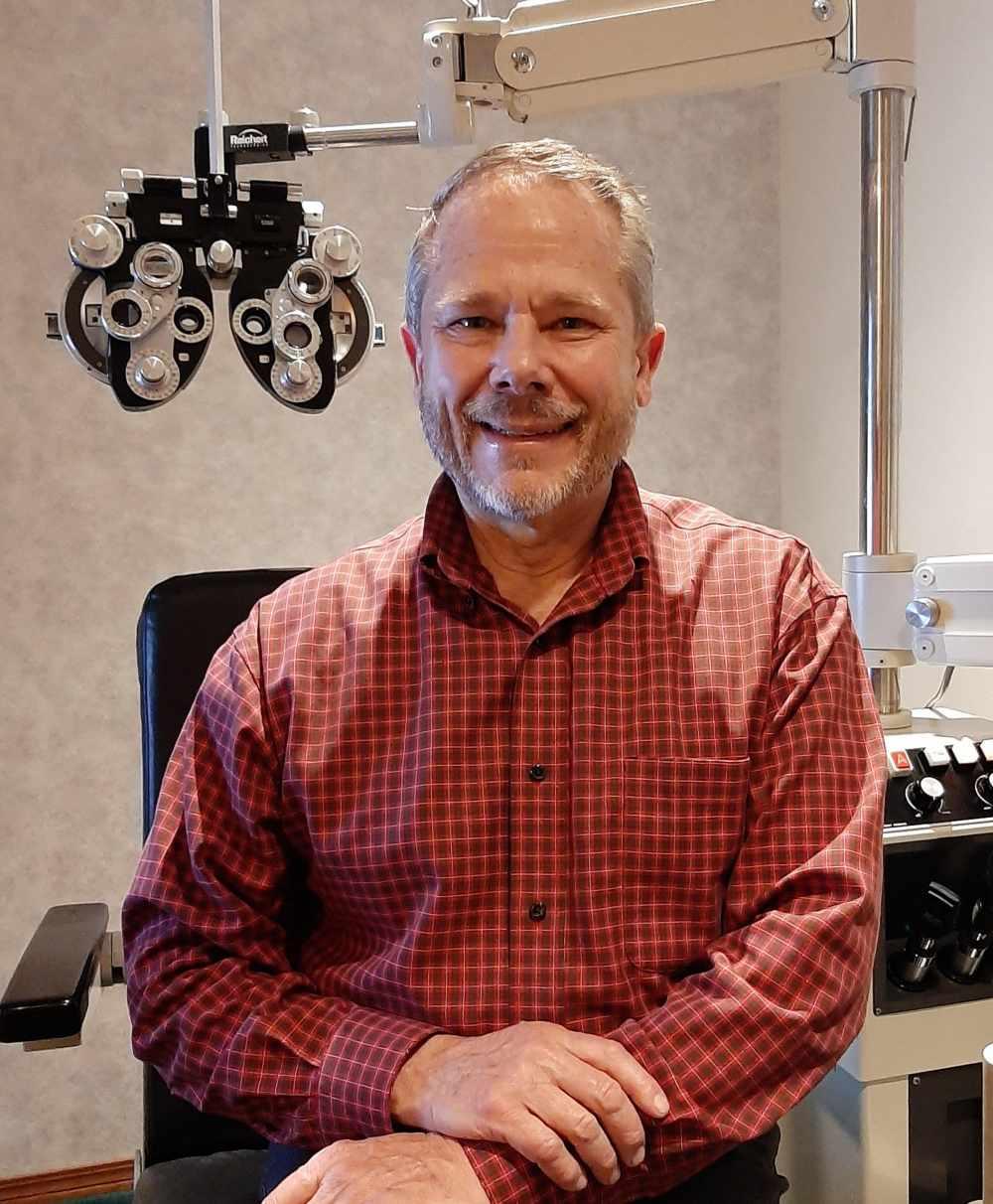 Dr. Eric Van Orman has been practicing Optometry in Port Angeles since 1998, providing comprehensive eye examinations for glasses and contact lenses. He also offers his patients the diagnosis and treatment of eye disease and co-management with local ophthalmic surgeons.
Before coming to the Olympic Peninsula, Dr. Van Orman practiced Optometry in Montana for nine years. He completed his undergraduate degree at the University of Lethbridge in his home Province of Alberta and his Doctor of Optometry Degree at the University of Houston.
Dr. Van Orman is an American Board of Optometry Certified Optometrist. He is also a member of the American Optometric Association and the Optometric Physicians of Washington. He served as president of the Peninsula Society of the Optometric Physicians of Washington for three consecutive terms.
Dr. Van Orman practices Optometry with modern cutting-edge technology and old fashion care and compassion. He loves to spend time outdoors with family and friends and enjoys hiking, sailing and growing a garden.
"I enjoy practicing Optometry with modern state of the art technology like Digital Retinal Imaging and Optic Nerve Fiber Analysis. This technology ensures the early detection and treatment of eye diseases such as glaucoma, cataracts and macular degeneration.
My recommendations for glasses or contact lenses, or the treatment of eye diseases are guided by the philosophy of how I would treat my family. I truly cherish the friendships that develop with my patients and their trust in me to provide eye care for them."